MICROCONTROLLERS IN AUTOMATION SYSTEMS OF ESCAPE ROOMS
Keywords:
automation processes, escape room, microcontroller Arduino
Abstract
This article is devoted to the automation of various entertainment processes. Nowadays this topic is the most relevant because entertainment industry is in high demand but automation in this field isn't spread widely. The solution of the problem is shown on the example of creating of automation system of the separate escape room using soft and hardware application Arduino. The advantage of automation processes allows not to hire a worker who watches all processes in the room and control them manually that allowing to refer a game as honest as possible. In addition on Arduino base different new ideas may be realized, which are important factors of the success of people working in this field
References
Jeremy, Blum. Exploring Arduino: techniques for engineering wizardry. 2015, p.336 (in Russian).
Igoe, Tom. Making Things Talk: Using Sensors, Networks, and Arduino to see, hear, and feel your world. 2015, p.544 (in Russian).
Platt, Charles. Make: Electronics: Learning by Discovery. 2st Edition, 2017, p.416 (in Russian).
Finkenzeller, Klaus. RFID-Handbuch. 2010, p.496 (in Russian).
Wikipedia. URL: https://ru.wikipedia.org .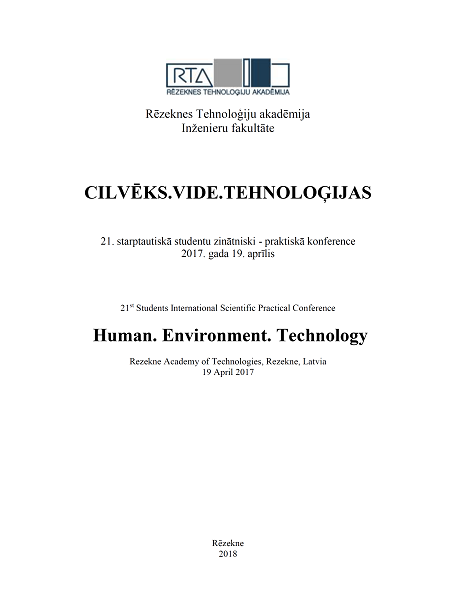 Downloads
Section
Information technology, mechatronics, electronics