TRANSLATION OF LINGVOTERRITORIAL DICTIONARY OF LATGALE INTO LATGALIAN: CONCEPT AND IMPLEMENTATION
Abstract
The translation of the "Linguoterritorial Dictionary of Latgale" into the Latgalian language (one of 4 languages of the dictionary) is the biggest large-volume comprehensive set of existent Latgalian texts in the Latgalian orthography of 2007. The subject matter of the entries of this dictionary covers almost all spheres of life and even reveals style nuances within the framework of popular science texts, so the texts may sometimes seem to be radical and unprecedentedly innovative. The translators would be happy to keep to the current orthographic norms and practice-fixed options of Latgalian, however, answers to the numerous problematic issues (the display of Latvian personal names, palatalization/ softening of foreign words, suffix endings of less- used nouns, etc.) cannot be found in the sources known to specialists working with Latgalian literary/ written language, and sometimes may be resolved through individual consultations with experts of the Latgalian language This shows the need to resume / renew the work of the subcomission of Latgalian written language, as well as the necessity of a modern Latgalian spelling dictionary. Regarding lexical issues, the translators are aware that Latgalian texts may always be "pulled in one specific direction", and then the right arguments are found: 1) in the direction of Lithuanian culture layer (understanding of the basis of the Balts parent language), in the direction of Slavic culture layer (recognition of the natural historical reality when Polish or Russian dominated in Latgale, retaining their influence), in the direction of Latvian (definition of the national identity), 2) it is possible to "fall into the ditch" of neologisms or archaisms, 3) it is also possible to overestimate the role of the recipient (understanding or non-acceptance). The observation of the "golden midway" seemed to be the most difficult challenge. During the search for more accurate equivalents, the synonym group was always determined, as well as compliance of the dominated seme with any context was weighted. The choice of equivalents is made easy not by the richness of the synonym group, but by the oppositional character of their meanings (Rozenbergs 1995: 153). This paper describes the realized principles and most typical cases during the translator work. First, individual style of translators is preserved, therefore in the use of neutral lexemes in the "Linguoterritorial Dictionary of Latgale" synonymy is allowed, which is non-determined by other criteria, such as: saulis grīžki / saulis meitovys 'solstice', ci/voi 'or', nedeļa/savaite 'week', gastēt/cīmuotīs 'to be visiting'. Second, in other cases, when a number of Latgalian equivalents correspond to only one Latvian equivalent, the qualitative difference of synonyms was searched for (on the functional level and seme level). For example: 1) there are three Latgalian equivalents to Latvian "tulkot" 'translate, interpret', one of which "tulkuot" (respectively tulkuojums, tulkuotuojs 'translation, translator') is used to denote professional translation, however "puorlikt" (calque of germanism "übersetzen") is used, when speaking about the translations of sacred/ spiritual texts of the 18th century. In its turn, "atvērst" (compare with Lithuanian "versti") is not used due to the misleading homonymy with Latvian "vērst" 'to turn, direct, point); 2) Latvian word "saimniecība" 'economy, industry, farm, housekeeping' in Latgalian texts corresponds to saimnīceiba "zyvu saimnīceiba" 'fish industry' as well as to saimisteiba "zemnīku saimesteiba" (farm, resp. economic entity); 3) Latvian "deja" 'dance' - Latgalian "dzyga" as an ethnographic dance, "daņcs" as any dance, "deja" in usual compound names (e.g. Dzīšmu i deju svātki) 4) Latvian "virsnieks" 'military officer' – Latgalian "oficers" and not "viersnīks" in order to avoid the misunderstood homonymy with the Latgalian lexeme "vierseiba / vierseibnīks" 'management, authorities / boss'. Third, etymological specificity of Latgalian equivalent may limit its use, and in other contexts another lexeme has to be used, e. g. the denotative seme of the Latvian lexeme "zupa" is - 'liquid food, meal', but Latgalian "virīņs" – 'cooked food/meal', so in the word combination "soltuo zupa" 'cold soup' another lexeme "zupa" is necessary. It is usual, that "behavior" against occasionalisms is favorable in artistic texts, but they are irrelevant/ impertinent in scientific and popular style. However, translators took the liberty to use not only widely accepted neologisms (e. g. "škārsteiklys" 'internet'), but also to offer their own occasional neologisms (dreizynuot, mudrynuot 'to accelerate, to speed on', tuoļuokuot 'to continue', parūceibys 'advantage', sasprīdums 'decision', pasavierieji 'spectators, onlookers', ītums 'course of life; annual, day, week set', apdzeive 'ancient settlement', breinuojums 'astonishment, wonder', pasūlejumu palete 'a set of offers', zeimyns 'brand, trade mark', makšariešona 'fishing, angling', daīmameiba 'accessibility, availability', seneiba 'ancient times', augzeme 'top soil', perekļuot 'to nest', svešlītyns 'foreign body'). However, the following principle, that is firmly adhered, is that new word / formation/derivation is recognizable by the root and experimental by affixes.
Downloads
Download data is not yet available.
References
Andronovs, A[leksejs], Leikuma, L[ideja] (2008). Latgalīšu-latvīšu-krīvu sarunu vuordineica. Ačynskys–Reiga.
Apsītis, Romāns, Pleps, Jānis (zin. redaktori, 2012). Latvijas Republikas Satversme. [Rīga]: Latvijas Vēstnesis.
Cibuļs, Juris, Leikuma, Lidija (2003). Vasals! [Rīga]: N.I.M.S.
LLV I (2012) – Šuplinska, Ilga (zyn. red.). Latgales lingvoteritoriālā vārdnīca. Лингвотериториальный словарьЛатгалии I. Rēzekne: Rēzeknes Augstskola.
LLV II (2012) – Šuplinska, Ilga (galv. red.). Latgolys lingvoteritorialuo vuordineica. Lingvoterritorial Dictionary of
Latgale, II. Rēzekne: Rēzeknis Augstškola.
LPN (2008) – Latgaliešu pareizrakstības noteikumi. Latgalīšu pareizraksteibys nūsacejumi. Rīga–Rēzekne. 2008;
Lukaševičs, Valentins (2013). Volūdys kliets. Kolnasāta. 23.03.2013. http://www.latvijasradio.lv/program/1/2013/03/20130323.htm apraksteits 24.03.2013.
LVV (1987). – Latviešu valodas vārdnīca. http://www.tezaurs.lv/lvv/?vards=zupa aprakstīts 23.03.2013.
ME (2000–2011). Mīlenbaha–Endzelīna latviešu valodas vārdnīca. http://www.tezaurs.lv/mev/ Resurss aprakstīts 15.01.2012.
Miliūnaitė, Rita (2009). Dabartinės lietuvių kalbos vartosenos variantai. [Vilnius]: Lietuvių kalbos institutas.
Nītiņa, Daina, Iļjinska, Larisa, Platonova, Marina (2008). Nozīme valodā: lingvistiskie un ekstralingvistiskie aspekti. Rīga: RTU izdevniecība.
Rozenbergs, Jānis (1995). Latviešu valodas stilistika. Rīga: Zvaigzne ABC.
Sīlis, Jānis (2001). Aktuālas tendences leksikas tulkošanā. Leksika: vēsturiskais un aktuālais. Akad. J. Endzelīna 128. Dzimšanas dienas atceres starptautiskās zinātniskās konferences materiāli. Rīga: LU LVI. 37–38.
Sīlis, Jānis (2008). Izvēle starp avotvalodas vai mērķvalodas sociokulturālo vidi: izšķirošais faktors tulkuojuma lingvistiskās stratēģijas un taktikas formulējumā. Letonikas otrais kongress. Valodniecības raksti, 1. Rīga: LU aģentūra "LU Latviešu valodas institūts". 336–342.
Skujiņa, V[alentīna], Ķirīte, M. (2003). Lēmums Nr. 23. Par angļu vārda brand atbilsmi latviešu valodā. http://termini.lza.lv/article.php?id=83 aprakstīts 23.03.2013.
Soida, Emīlija (2009). Vārddarināšana. Rīga: LU Akadēmiskais apgāds.
Stafecka, Anna (2004). Evangelia toto anno 1753. Pirmā latgaliešu grāmata. Rīga: LU Latviešu valodas institūts.
SV (2013). Skaidrojošā vārdnīca. http://www.tezaurs.lv/sv/?w=z%C4%ABmols aprakstīts 23.03.2013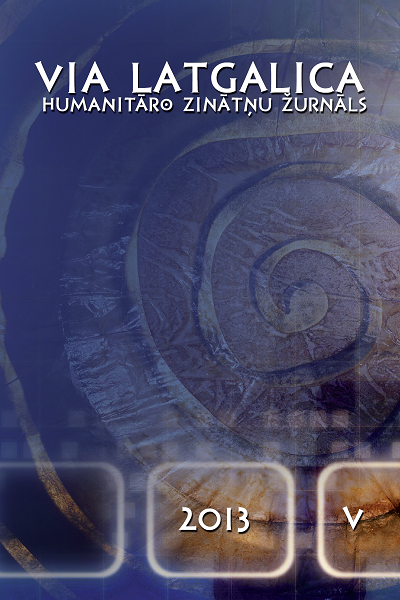 Downloads