PUBLIC RELATIONS IN LATVIA AT THE BEGINNING OF THE 21ST CENTURY: SUPPORTING FUNCTION OF THE ORGANIZATION'S MANAGEMENT AND / OR MARKETING
Keywords:
public relations, Latvia, marketing, marketing public relations, management function
Abstract
Public Relations (PR) in Latvia is a new cross - disciplinary branch, the beginning of which dates back to the gaining of independence. It has rapidly developed during the last twenty years. The interpretation of Public Relations though is still problematic. A lot of heads of establishments do not realize the importance of Public Relations in the development of enterprises. They do not see the difference between Public Relations and marketing. Public Relations is often viewed as a marketing supporting function. The aim of the article is to show the role of Public Relations as one of the essential management functions, explain and analyse the relationship between Public Relations and marketing, as well as to find the reason for the scarcity of the insight into what Public Relations is and offer the solution to the problem in regard to the situation in Latvia. The article offers analysis of the facts obtained from 25 detailed interviews with leading Public Relations practitioners and theoreticians as well as the analysis of the theoretical literature and other sources. All interviews could not be viewed in the article because of its limited length.
Downloads
Download data is not yet available.
References
Reklāmas likums. Apstiprinājusi LR Saeima 20.12.1999.
Cameron Glen T. (2008). Public relations today: managing competition and conflict / Glen T.Cameron, Dennis L.Wilcox, Bryan H.Reber, Jae-Hwa Shin. - Boston: Pearson, p. 459.
Ehling W.P., White J., Grunig J.E. (1992) Public Relations and marketing practices. In Grunig J. E. (Ed.) Excellence in Public relations and communication management. Hillsdale, NJ: Laerence Erlbaum Associates, p. 357-394.
Gregorija A. (2007). Sabiedrisko attiecību kampaņu plānošana un vadīšana / Anne Gregorija; no angļu val. tulk. Santa Ludbārža. - Rīga: Lietišķās informācijas dienests, 199 lpp.
Grunig J. E., Grunig L. A. (1991). Conceptual diferences in public relations and marketing: The case of health-care organizations. Public Realtions Review, 17 (3), p. 257- 278.
Grunig J. E. (1984). Managing Public Relations / James E.Grunig, Todd Hunt. - Belmont CA: Thomson: Wadsworth: Harcourt Brace Jovanovich College Publishers, 550 p.
Grunig L.A. (2002). Excellent Public Relations and Effective Organizations: a Study of Communication Management in Three Countries / Larissa A.Grunig, James E.Grunig, David M.Dozier. - Mahwah, New Yersey: Lawrence Erlbaum Associates, p. 653.
Guiniven J. (2009). Can PR survive (thrive) under the marketing umbrella? Public Relations Tactics, March 2009, p.6.
Hunter T. (1997). The relationship of public relations and marketing against the background of integrated communications: a theoretical analysis and empirical study at US American corporations.
Katlips S. M. (2002). Sabiedriskās attiecības. / Skots M. Katlips, Alens H. Senters, Glens M. Brūms. - Rīga: Avots, 763 lpp.
Kotlers F. (2006) Mārketinga pamati / Filips Kotlers; no angļu val. tulk. Teika Lapsa. - Rīga: Jumava, 647, [1] lpp.
Kotler P., Mindak W. (1978). Marketing and public relatins: Shoul they be partners or rivals. Journal of Marketing, October 1978, Vol. 42 Issue 4, p.13-20.
Praude V. (2001). Menedžments: teorija un prakse / Valērijs Praude, Jakovs Beļčikovs. - 2., pārstr. izd. - Rīga: Vaidelote, 509 lpp.
Ukolovs V. (2006). Vadības teorija / V. Ukolovs, A. Mass, I. Bistrjakovs. - Rīga: Jumava, SIA ''Tipogrāfija Ogrē", 246 lpp.
Veinberga S. (2004). Publiskās attiecības. PR teorija un prakse. - Rīga: Zvaigzne ABC, 327 lpp.
Augstākās izglītības kvalitātes novērtēšanas centrs. [atsauce 20.02.2010.]. Pieejams internetā: http://www.aiknc.lv.
Liepājas Metalurgs. [atsauce 01.02.2010.]. Pieejams internetā: http://www.metalurgs.lv
Uzņēmumu un iestāžu vadītājs. Profesijas standarts. Apstiprināts ar Izglītības un zinātnes ministrijas 2002. gada 16.maija rīkojumu Nr. 283. [atsauce 20.02.2010.]. Pieejams internetā: http://www.izm.gov.lv.
Intervija ar Māri Plūmi. - Rīga 05.01.2010.
Intervija ar Ojāru Skudru. - Rīga 06.01.2010.
Intervija ar Ralfu Vīlandu. - Rīga 15.01.2010.
Intervija ar Ritu Voronkovu. - Rīga 08.01.2010.
Stratēģiskās komunikācijas tirgus kapacitāte Latvijā. Hauska & Partner pētījums. Latvija, 2007.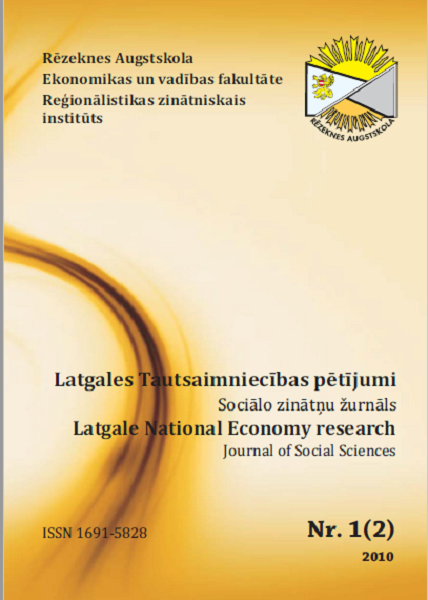 Downloads