START-UPS – AN ELEMENT FOR ECONOMIC GROWTH AND INNOVATIVENESS
Keywords:
Business, company, entrepreneurship, innovation, start – up
Abstract
The theme of this paper is ,,Start-ups – an Element for Economic Growth and Innovativeness". Start-ups are innovation of entrepreneurship and a lot of press, scientific literature have articles on this term.  In the paper, the author reviews available definitions for the concept of  ,,start-up'' in the literature. The aim of the research is the identification of main aspects of term ,,start-up"  and determination, analysis of the term in accordance with the requirements of the modern entrepreneurship and its development trends. Tasks of the paper: to find out the term meaning and main aspects of the term ,,start-up"; to analyze the ,,start-up"  impact on entrepreneurship; to develop  conclusions and suggestions. The key results: the author concludes that the start-up is a company designed to scale very quickly, the main aspect of start-up is its ability to grow, focused on solving a problem, where the solution is not obvious and success is not guaranteed. In articles and papers on start-ups each author suggests an interpretation of the concept according to his/her view. The author suggests the start-up companies to create presentations, organize seminars at the regional level, to introduce the public, stakeholders with the main issues in daily work, in order to help new founders to develop the companies.
Downloads
Download data is not yet available.
References
BARALDI, E., HAVENVID, M.I., LINNÉ, A., ÖBERG, C. (2018). Start-ups and networks: Interactive perspectives and a research agenda. Retrieved 21 March, 2018, from: https://www.sciencedirect.com/science/article/pii/S0019850118300798#bb0100
BRIDGE, S., O'NEILL, K., CROMIE, S., (2003). Understanding Enterprise, Entrepreneurship and Small Business. Second Edition, London, Palgrave Macmillan, p.520.
BROWNA, R., MAWSONB, S., ROWEA, A., (2018). Start-ups, entrepreneurial networks and equity crowdfunding: A processual perspective. Retrieved 21 March, 2018, from: https://ac.els-cdn.com/S0019850118300804/1-s2.0-S0019850118300804 main. pdf?_tid=268070c5-4736-4908-ad42-4cde840ba96c&acdnat=1522148606_cc84c 3878adb8f889f90ccc425221139
BURNS, P. (2016). Entrepreneurship and Small Business start up, growth and maturity. New York, Palgrave Macmillan, p. 584.
STINSON, E. (2014). A tool that makes sharing web design as simple as sharing code. Retrieved 10 April, 2018, from: https://www.wired.com/2014/11/tool-makes-sharing-web-design-simple-sharing-code/
HARVARD BUSINESS REVIEW (2017). Are you suited for a start- up? November-December, General management magazine, pp.150-153.
Jaunuzņēmumu darbības atbalsta likums. (2015). LIKUMI.LV., Retrieved 10 April, 2018, from: https://likumi.lv/ta/id/287272-jaunuznemumu-darbibas-atbalsta-likums
RIES, E., (2011). The Lean start up methodology. Retrieved 12 February, 2018, from http://theleanstartup.com/principles
ROBEHMED, N. (2013). What Is A Startup? Retrieved 21 March, 2018, from https://www.forbes.com/sites/natalierobehmed/2013/12/16/what-is-a-startup/ #2e0910484044
Adopted Law on Aid for Start-up Companies. (2017). MINISTRY OF ECONOMICS,. Retrieved 10 April, 2018, from https://www.em.gov.lv/en/news/13242-adopted-law-on-aid-for-start-up-companies
START IN.LV, (2018). What is Start in.LV? Retrieved 10 April, 2018, from: http://startin.lv/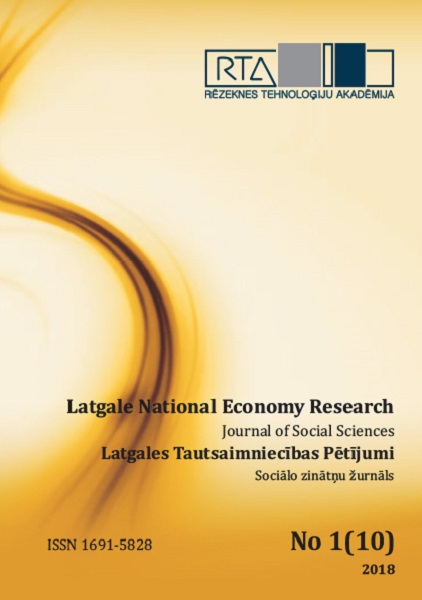 Downloads