MOTIVATIONAL READINESS OF PERSONNEL OF A HIGH TECH INDUSTRIAL ENTERPRISE TO THE CONTINUATION OF WORK AT THE STAGE OF ITS DECOMMISSIONING
Keywords:
motivational potential, motivational profile type, personnel
Abstract
It is in a common practice to decommission a high tech industrial enterprise after depletion of its technological resource. During the preparation to decommissioning of a state enterprise the number of staff is decreasing. In order to keep the resources of labour potential the management of the industry offers to the employees an employment in other enterprises of the industry. The employees of the enterprise to be decommissioned have to make a choice: whether to continue working in the same industry or to search for their new occupation themselves. The article describes the results of studying motivational potential of a high tech industrial enterprise during the decision-making process of decommissioning due to depletion of the technological resource. The motivational potential is considered as a motivational readiness to continuing or ceasing work at the enterprises of the same industry and nine types of the motivational profile. The motivational readiness is studied by a specially designed questionnaire. The type of the motivational profile is defined by Milman technique (2005). The research results show that 82 % of the employees are ready to continue working at the enterprises of the same industry, 10 % are in the process of decision-making and 8% are going to search for a new employment in other spheres. Further the type of the motivational profile for each employee is defined by Milman technique (2005). For each group, defined by the criterion of motivational readiness to continuing working for the same industry, the rate of motivational types in the group is calculated. The defined patterns are used while forming personnel reserve for the enterprise in power-down mode and during decommissioning stage as well as when rotating staff to other enterprises of the industry.
References
Antonov, G.D., Ivanova, O.P., & Tumin, V.M. (2012). Management of the Organization Competitiveness. M.:INFRA-M.
Armstrong, M. (2015). A Handbook of Human Resource Management Practice. London and Philadelphia: Cogan Page.
Groisman, A.L. (1995). Medical Psychology. Moscow: Mir. [in Russian].
Kochan , T.A., & Dyer, L. (1993). Managing transformational change: the role of human resource professionals. International Journal of Human Resource Management. 4(3), 509-590.
Lobanova, T.N. (2015). Motivation and Stimulating of Labour Activity. St.Petersburg: Peter. [in Riussian].
Maksimtsev I.A. (2015). Human Resource Management. M.: Publishing House Yurait.
Milman, V.E. (2005). Motivation of Creativity and Growth: Structure, Diagnostics, Development. Moscow, Mireya and Co. [in Russian].
Nasledov, A.D. (2014), Mathematic Methods of the Psychological Research. Analysis and Interpretation of Data. SPb.: Rech.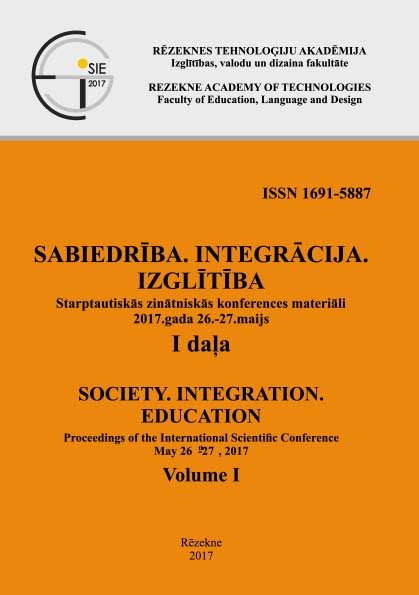 Downloads