INFORMATION COMMUNICATION TECHNOLOGY FOR PROFESSIONAL DEVELOPMENT OF ADULT EDUCATION STAFF MANAGEMENT: CHALLENGES AND PROSPECTS IN THE SILESIA REGION
Keywords:
Adult education, Cooperation for innovation, Erasmus , Information and Communication Technology, Strategic Partnerships
Abstract
This research focuses on the professional development of Adult Education Staff through the implementation of Information and Communication Technology skills. We present the data from a desk  and field research carried out in the Silesia Region - Poland, on a sample formed of Adult educators working in different Non - formal Education Institutions. The research tool used in our paper is an online questionnaire developed withing the ERASMUS+ project "Upskillead – 2016-1-SI01-KA204-021588" KA2 - Strategic Partnership in the field of Adult Education. The final research objective is to find solutions useful to develop digital competence of adult people through in-house training's, seminars and informal learning applications. Moreover, this paper illustrates benefits, limitations, challenges in using digital resources and tools in adult education
.
References
Budny, M., Pogoda, I., Szosztakowska, M. (eds.) (2013). Diagnoza dobrych praktyk – metod aktywizacji zawodowej osób w wieku 50+ (pp. 17 - 23). Warszawska Wyzsza Szkola Informatyki.
Czapiński, J., Panek, T. (eds.) (2015). Diagnoza społeczna 2015. Warunki I jakość życia Polaków/ Social diagnosis 2015. Objective and subjective quality of life In Poland. Quaterly of university of Finance and management In Warsaw. Vol. 9 Is. 4.
Government program ASOS [ASOS], Seniorzy/aktywne starzenie / Rzadowy program ASOS / Ministerstwo Rodziny, Pracy i Polityki Spolecznej. (n.d.). Retrieved January 31, 2017, from https://www.mpips.gov.pl/seniorzyaktywne-starzenie/rzadowy-program-asos
Little, T.D. (Ed.) (2013). The Oxford Handbook of Quantitative Methods, Vol. 2: Statistical Analysis. Oxford University Press.
Senior's Policy Department [DPS], Seniorzy/aktywne starzenie / Departament Polityki Senioralnej / Ministerstwo Rodziny, Pracy i Polityki Spolcznej. (n.d.). Retrieved January 31, 2017, from http://www.mpips.gov.pl/seniorzyaktywne-starzenie/departament-polityki-senioralnej/
UPSIKILLED (2016), Upskilling Adult Educators Digital Lead, KA2 - Strategic Partnership in the field of Adult Education Retrieved January 31, 2017, from http://ec.europa.eu/programmes/erasmus-plus/projects/eplus-project-details-page/?nodeRef=workspace://SpacesStore/a7d0bd10-afd5-49ea-91e8-282c4c1429dd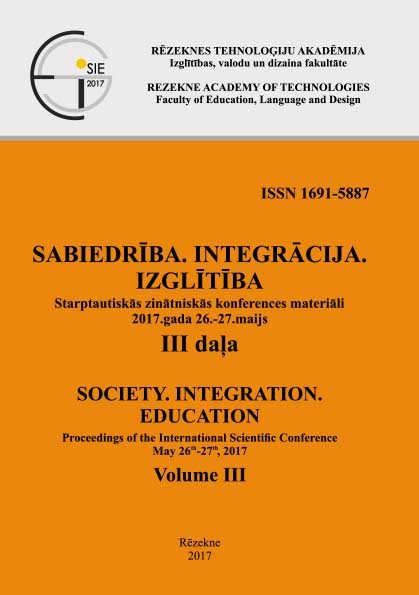 Downloads
Section
Information Technologies in Education