THE EFFECTIVENESS OF SCHOOL EDUCATION - FEATURED IMPLICATIONS CONSIDERATIONS
Keywords:
teaching, the effectiveness of education, modern teaching aids
Abstract
The main objective of the paper is to argue for a multidimensional character of effectiveness of school education and to discuss a number of factors that influence the outcome of education directly or indirectly. Assessing the effectiveness of school education sheds light on its current problems and indicated directions for future research on innovative approaches to solving such problems.
References
Bereźnicki, F. (2007). Dydaktyka kształcenia ogólnego. Kraków: Oficyna Wydawnicza "Impuls".
Denek, K. (1997). Efektywność edukacji szkolnej. Studia Pedagogiczne, Zeszyt 30 [38].
Denek, K. (2007). Tatrzańskie dyskursy wokół edukacji jutra. In: Edukacja jutra. Koszczyc, T., Jonkisz, J., Toczek-Werner, S. (Eds.), Wrocław.
Denek, K. (2011). Teoretyczne i aplikacyjne aspekty jakości kształcenia akademickiego. In: Neodidagmata 33/34, Poznań.
Fyfe, P. (2011). Digital Pedagogy Unplugged, Digital Humanities Quarterly, t.5(3). Online: http://www.digitalhumanities.org
Joyce, B., Calhoun, E., Hopkins, D. (1999). Przykłady modeli uczenia sie i nauczania. Warszawa: WSiP S.A.
Kozík, T., Noga, H., Depešová, J. (2015). The symptoms of postmodernism in media and multimedia. In: European Journal of Science and Theology, Volume 11, Issue 6.
Kupisiewicz, C. (2005). Podstawy dydaktyki. Warszawa: WSiP.
Morbitzer, J. (2013). Szkoła na miarę XXI wieku. In: Hojnacki, L., Polak, M. (Eds.), In: Jakich pilnych zmian potrzebuje polska szkoła? Propozycje ekspertów. Warszawa: Think Global Sp. z o.o.
Noga, H., (2009), Sociometric methods in technological and information technology education. In: Chraska, M., Havelka, M. (ed.), Trends in education, Information technologies and technical education, vols 1 and 2.
Prauzner, T. (2013). Information Technology in Contemporary Education – Individuals' Researche. American Journal of Educational Research, 2013, Vol. 1, No. 10, online, http://www.sciepub.com
Prauzner, T., (2016). Interactive computer simulation as a response to contemporary problems of technical education. In: Society. Integration. Education, Proceedings of the International Scientific Conference. Volume II, May 27th - 28th, Rēzekne, Latvia.
Ptak, P. (2015). Application of DasyLab in Teaching Electrical Engineering. In: Society. Integration. Education, Rezekne, Latvia, Vol. 4.
Ptak, P. (2016). Application of software packages in research and didactics. In: Society. Integration. Education, Rezekne, Latvia, Vol. 2.
Ptak, P., Prauzner, T. (2011). Zastosowanie programów komputerowych w dydaktyce przedmiotów technicznych. In: Journal of Technology and Information Education, nr 1/2011.
Robinson, K. (2010). Out of Our Minds: Learning to Be Creative (Wiley & Sons). Polish Edition: Oblicza Umysłu. Ucząc się kreatywności. Wyd. Element.
Sysło, M.M. (2003). Szkoła jako instytucja ustawicznego kształcenia i związana z tym rola technologii informacyjnej. In: Morbitzer, J. (Ed.), Komputer w edukacji. Kraków: Wydawnictwo Naukowe AP.
Wieczorek-Tomaszewska, M. (2013). Innowacyjne uczenie dla efektywnego uczenia się. Dydaktyka cyfrowa epoki smartfona, Analiza cyfrowych aspektów dydaktyki gimnazjum i szkoły średniej. Wieczorek-Tomaszewska, M. (Ed.), Kraków: Wydawca SMWI.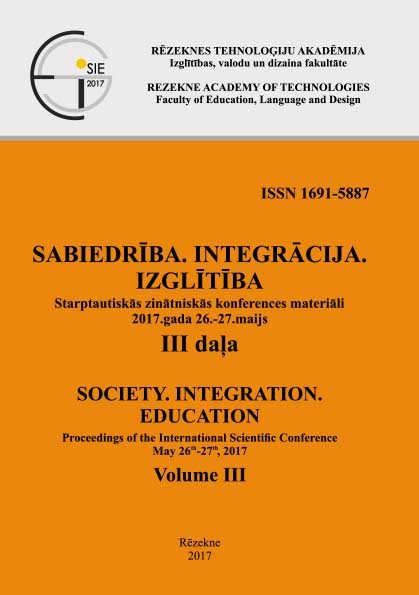 Downloads
Section
Information Technologies in Education