ART DECO STYLE'S FEATURES IN THE TEXTILE WORKS OF DESIGNERS SONIA DELAUNAY AND PAUL POIRET
Keywords:
20st century, Art Deco, contemporary quilt, designers, patchwork and quilt, Paul Poiret, Sonia Delaunay, textile works
Abstract
Art Deco is an artistic term that stands for an elegant eclectic design style dating back to the 1920s. Style has affected virtually all industries, including architecture, fine arts, applied arts, interior design, industrial design, fashion and jewellery, as well as painting, graphics and cinema. Art Deco architecture and arts expanded on other movements - Constructivism, Cubism, Modernism, Bauhaus, and Futurism. Principles of Constructivism and Cubism are also used in contemporary textile patchwork and quilt. The aim of the paper: exploration of the features of Art Deco style in the textile works of 20th century designers - Sonia Delaunay and Paul Poiret. The methods of the research: exploration of theoretical literature and Internet resources, the experience of reflection.
The research emphasizes Sonja Delaunay's particular importance of textile works in the development of contemporary quilt in the 21st century.
References
Carelli, F. (2016). Sonia Delaunay: a life in the avant-garde. London Journal of Primary Care, 8:4, 72-74. https://doi.org/10.1080/17571472.2016.1204009
Casparowiak, K.R. (2008). Fashioning the Woodcut: Raoul Dufy and the Avant-Garde. A THESIS. Pieejams:
https://scholarsbank.uoregon.edu/xmlui/bitstream/handle/1794/7479/thesis_MA_spring2008_Casprowiak_Katrina_Rose.pdf
Chandler, A. (1988). The Art Deco Exposition. World's Fair, 8:3, 46-49. Pieejams: http://www.arthurchandler.com/1925-art-deco-exposition/
Fogg, M. (2013). Fashion: The Whole Story. London: Thames & Hudson.
Hardy, A.R. (2003). Art Deco Textiles: The French Designers. London: Thames & Hudson.
Jamie, K. (2015). Sonia Delaunay: the avant-garde queen of loud, wearable art. Pieejams: https://www.theguardian.com/artanddesign/2015/mar/27/sonia-delaunay-avant-garde-queen-art-fashion-vibrant-tate-modern
Jirousek, C. (1995). Art, Design and visual Thinking. Pieejams: http://char.txa.cornell.edu/art/dress/historic/earlyart/earlyart.htm
Krastiņš, J. (b.g.). Arhitektūras stili Latvijā. Pieejams: http://mantojums.lv/media/uploads/dokumenti/petijumi/arhitekturas_stili_latvija.pdf
Kruse, S. (2012). A Poetics of Fashion: Sonja Delaunay's Vision of Color. Pieejams: http://www.propellermag.com/Spring2012/KruseSpring12.html
Linn, D. (2010). Design Art Deco Quilts: Mix & Match Simple Geometric Shapes. C&T Publishing.
Machuco, A.R. (2013). The evolution and democratization of modern fashion: from Frederick Worth to Karl Lagerfeld's fast fashion. Comunicação e Sociedade, 24, 79 – 94. Pieejams: http://citeseerx.ist.psu.edu/viewdoc/download?doi=10.1.1.1012.3095&rep=rep1&type=pdf
Martinsone, I. (1998). Art Deco stilīgais vilinājums. Studija, 3(5), 17-18. Pieejams: http://www.studija.lv/?parent=2204
Pavasaris, M. (2011). Art Deco stils – starpkaru mode. Pieejams: http://www.irlv.lv/blogi/kultura/art-deco-stils-starpkaru-mode
Queens of Vintage. (n.d.). Pieejams: http://www.queensofvintage.com/the-man-who-broke-the-rules-fashion-designer-paul-poiret/
Salter, K. (2011). Sonia Delaunay: a life of contrasts. Pieejams: http://www.telegraph.co.uk/culture/art/art-features/8668887/Sonia-Delaunay-a-life-of-contrasts.html .
Slevin, T. (2015). Sonia Delaunay's Robe Simultanée: Modernity, Fashion, and Transmediality. Fashion Theory, 17(1), 27-54. https://doi.org/10.2752/175174113X13502904240695.
Sonia Delaunay and Art Deco Design. (n.d.). Pieejams: http://roxana-signs.blogspot.com/2012/07/sonia-delaunay-and-art-deco-design.html
Stern, R. (2005). Against Fashion: Clothing as Art 1850 – 1930. The MIT Press.
Vorslija, H.(2013). Mode: 100 būtiskas idejas. Rīga: Jāņa Rozes apgāds.
Werle, S. (2010). 50 Fashion Designer die man kennen sollte. Muenchen: Prestel Verlag.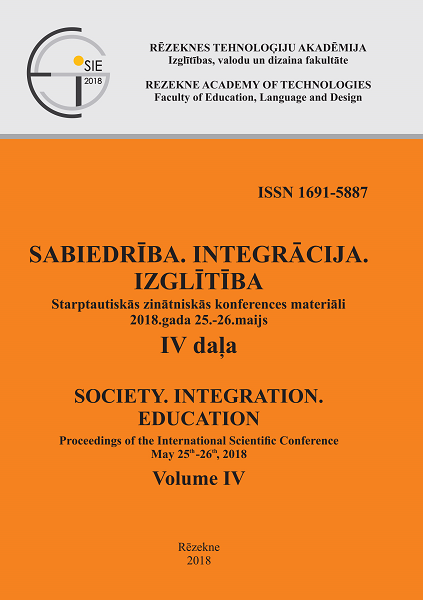 Downloads