FACTORS THAT INFLUENCE ICT INFRASTRUCTURE IN HIGHER EDUCATION: A CASE STUDY
Keywords:
e-services, ICT, students' demands, influence factors
Abstract
This article analyses essential factors that can affect the Information and Communication Technology (ICT) infrastructure in higher education. There is a general lack of research on providing the general criteria for infrastructure that could be used as guidelines for education institutions. Higher schools usually develop their own infrastructure based on experts' advice or delegate this task to the private IT companies. The article aims to investigate how users' demands influence higher education ICT infrastructure. Therefore, the university-wide students' demands that affect not only their academic performance but also particular activities are epitomized in the paper. As a case study, the ICT infrastructure of Kaunas University of Technology (KUT) was investigated in order to determine how university e-services fulfil the students' demands. The research showed that some KUT e-services comply with specific students' demands, while the others are universal and widely applicable. On closer inspection, it was inferred that not all demands are supported by e-services in the university as only the general information about a particular service is provided.
References
Akhavan, P., & Arefi, M. (2014). Developing a Conceptual Framework for Evaluation of E-Content of Virtual Courses: E-Learning Center of an Iranian University Case Study. Interdisciplinary Journal of E-Learning and Learning Objects, 53-73.
Al-Shehri, M. (2004). A virtual university: A proposed model. Library and information Science, 1-21.
David, F., & Abreu, R. (2014). Information technology in education: Recent developments in higher education. In Information Systems and Technologies, 1-6.
El Mhouti, A., Erradi, M., & Nasseh, A. (2018). Using cloud computing services in e-learning process: Benefits and challenges. Education and Information Technologies, 893-909.
Kaklauskas, L. & Kaklauskiene, D. (2011). Analysis of Usage of Virtual Teaching/Learning Environment Tools for Teaching Mathematics (in Lithuanian). Teacher Education, 18-32.
Kalagiakos, P. & Karampelas, P. (2011). Cloud computing learning. Application of Information and Communication Technologies (AICT), 2011 5th International Conference (pp. 1-4). IEEE.
Mickus, A. & Vidziunas, A. (2009). Implementation of Information Communication Technologies and Distance Learning Methods in Traditional. Acta Paedagogica VIlnensia, 21-28.
Miseviciene, R., Sutiene, K., Ambraziene, D. & Makackas, D. (2018). Enhancing University Competitiveness through ICT Infrastructure: the Case of Kaunas University of Technology. Baltic Journal of Modern Computing, 137-145.
Numprasertchai, S. & Poovarawan, Y. (2006). Enhancing university competitiveness through ict based knowledge management system. Management of Innovation and Technology (pp. 417-421). IEEE.
Potter, J. (2013). Beyond access: Student perspectives on support service needs in distance learning. Canadian Journal of University Continuing Education, 59-82.
Pukelyte, R. (2010). Quality Assesment of University Studies as a Service: Dimentions and Criteria. Quality of Higher Education, 155-175.
Sileikiene, I. (2009). Computer learning systems (in Lithuanian). Retrieved from Computer learning systems: http://gama.vtu.lt/KMS/KMS_teorija.doc
Simpson, O. (2013). Supporting students in online open and distance learning. London: Routledge.
Wächter, B. (2004). The Bologna Process: developments and prospects. European Journal of Education, 39.3, 265-273.
Zhang, J., Yang, J., Chang, M., & Chang, T. (2016). Towards a Critical Understanding to the Best Practices of ICT in K-12 Education in Global Context. ICT in education in global context, 1-17.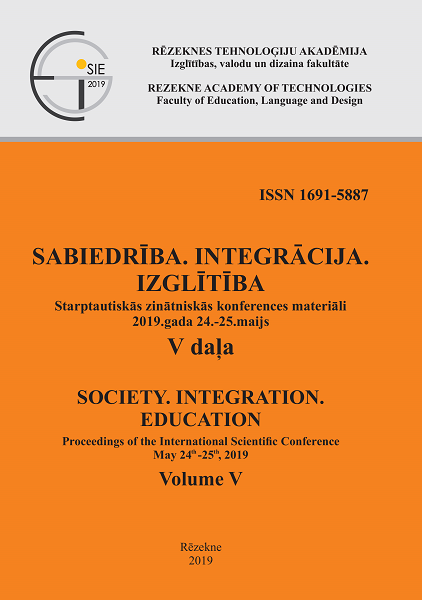 Downloads
Section
Information Technologies in Education