SCHOOL TEACHER OUTSIDE OF CLASS: SELF-REFLECTION OF PEDAGOGUES FROM LATVIA AND RUSSIA ON THEIR COOPERATION WITH COLLEAGUES
Keywords:
cooperation with colleagues, school teachers of Latvia and Russia, self-reflection, teacher professional identity
Abstract
In this article teachers' self-reflection on the cooperation with colleagues is considered. In the study the instruments elaborated in the framework of Latvian-Russian research project on modern teacher professional identity (2014 – 2018) were used: the six component model of the content of the teacher professional identity and the questionnaire "School Teacher Professional Identity". In the international survey carried out in 2017 schoolteachers from Latvia and the Smolensk region of Russia participated; the total number of respondents was 437. The aim of the article is to analyze and compare the data of two national samples for the items of the questionnaire concerning the teachers' self-reflection on the cooperation with colleagues, and reveal differences in views and attitudes of the urban and rural teachers from Latvia and Russia. In general, the mentioned items have relatively high scores in both national samples. At the same time certain differences between the data of Latvian and Russian respondents as well as the urban and rural subgroups of both countries are observed.
References
Beauchamp, C., & Thomas, L. (2009). Understanding teacher identity: An overview of Issues in the literature and implications for teacher education. Cambridge Journal of Education, 39,175-189.
Beijaard, D., Meijer, P.C., & Verloop, N. (2004). Reconsidering research on teachers' professional identity. Teaching and Teacher Education, 20, 107–128.
Bogdanova, T., Jermolaeva, J., & Silchenkova, S. (2018). Characteristics of samples in Russian-Latvian research project on pedagogue's professional identity: analysis of personal information items. Society. Integration. Education. Proceedings of the Scientific Conference, II, 63-73. Retrieved from: http://conferences.rta.lv/index.php/SIE/SIE2018/paper/view/2167
Emerson, C.H. (2010). Counselor Professional Identity: Construction and Validation of the Counselor Professional Identity Measure. PhD thesis. Greensboro: The University of North Carolina.
Jenlink, P. M. (Ed.) (2014) Teacher Identity and the Struggle for Recognition: Meeting the Challenges of a Diverse Society. Lanham, Maryland: Rowman & Littlefield Education.
Prytula, M., & Weiman, K. (2012). Collaborative professional development: An examination of changes in teacher identity through the professional learning community model. Journal of case studies in education, 3 (Jule 2012), 1–19.
Vangrieken, K., Meredith, C., & Kyndt, E. (2017). Teacher communities as a context for professional development: A systematic review. Teaching and Teacher Education, 61, 47-59. DOI: https://doi.org/10.1016/j.tate.2016.10.001
Woo, H.R. (2013). Instrument construction and initial validation: professional identity scale in counseling. PhD thesis. University of Iowa. Retrieved from: http://ir.uiowa.edu/etd/2663
Парабучев, А.И. (2005). Учитель в эпоху общественных трансформаций – к автопортрету профессии. Вопросы образования, 4, 246-260.
Шпона, А., Сенченков, Н.П., Виднере, М., Ермолаева, Е., Богданова, Т., & Сильченкова, С. (2016). Профессиональная идентичность педагога: сравнительное международное исследование: коллективная монография / Под ред. А.П. Шпоны, Н.П. Сенченкова. Смоленск: Из-во СмолГУ.
Ядов, В.А. (2007). Стратегия Социологического Исследования. Описание, Объяснение, Понимание Социальной Реальности. Москва: Омега-Л.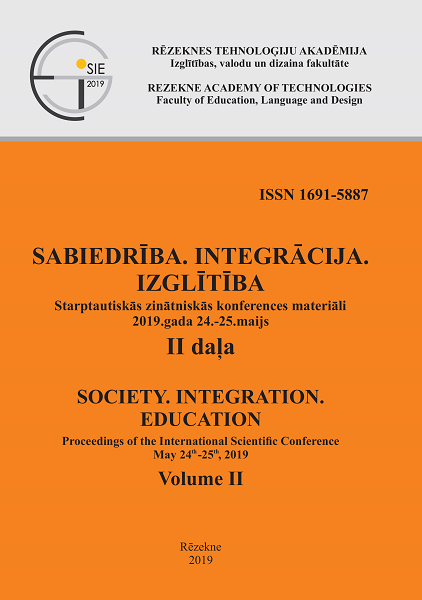 Downloads