REFLECTING ELEMENTS IN CLOTHING FOR USER SECURITY, SOLUTIONS IN CLOTHING DESIGN
Keywords:
clothing design, laser technology, reflective elements, survey
Abstract
Aim of the article is to justify the topicality of contemporary decorative functional solutions in clothing design, emphasizing the necessity of using reflective material elements in clothing during the dark time of the day and assessing the reasons for the lack of existing offer for different user groups. The use of laser technologies, as a modern, diversified design resource and environmentally friendly textile processing method. Research methods: theoretical - analysis of literature sources, statistical data, and analogues; empirical - questionnaires and data processing. Study sample: 288 respondents, period – 2017/2018 study year. The research is of practical importance, as it assesses previous studies, statistical data and analyses the habits of pedestrian reflectors use / non-use in Latvia. The availability of laser equipment at the Rezekne Academy of Technologies provides experimental work with different thickness, different fibre fabrics with a carbon dioxide laser system. The treatment of synthetic fibre reflective fabric is performed by laser cutting, determining the best cutting parameters for a particular type of fabric. As a result, the design of the outfit collection is developed, ensuring a decorative and functional tie in the clothing with reflective elements
References
M™ Scotchlite™ Reflective Material. (2018). Retrieved from: https://www.3m.com/3M/en_US/scotchlite-reflective-material-us/
Arm reflector for pedestrian protection (1950). Retrieved from https://www.google.com/patents/US2502535
Atstarotāji nepievilcīgā dizaina un neērtuma dēļ nespēj iekarot cilvēku atsaucību, mēģinās piesaistīt dizainerus (2016). Retrieved from https://skaties.lv/auto/atstarotaji-nepievilciga-dizaina-un-neertuma-del-nespej-iekarot-cilveku-atsaucibu-meginas-piesaistit-dizainerus/
Bartkowiak, G., & Kuhl, K.(2013). Personal Protective Equipment. Retrieved from https://oshwiki.eu/wiki/Protective_clothing__Reflective_clothing
Baker, L. (2016). Laser cutting for fashion and textiles. Laurence King Publishing
Bromberg, J. (1991). The Laser in America, 1950-1970. Cambridge, Mass. : MIT Press
Bukova-Žideļūna, A., Villeruša, A., & Pudule, I. (2018). Atstarotāju lietošanas tendences Latvijas pieaugušo iedzīvotāju vidū. Retrieved from
https://www.rsu.lv/sites/default/files/imce/Zin%C4%81tnes%20departaments/2018/RSU_zinatniskas_konferences_tezes_2018.pdf
English, B. (2013). A cultural history of fashion in the 20th and 21st centuries. Bloomsbury Academic.
Hongu, T., Phillips, G.O., & Takigami M. (2005). New Millennium Fibers. Cambridge: Woodhead Publishing Limited.
How Lasers Work (n.d). Retrieved from: https://lasers.llnl.gov/education/how_lasers_work
Latviešu dizaineri rada apģērbu kolekciju ar atstarotājiem (2017). Retrieved from :http://www.lsm.lv/raksts/kultura/dizains-un-arhitektura/foto-latviesu-dizaineri-rada-apgerbu-kolekciju-ar-atstarotajiem.a172119/
Laser Engraving Fashion Design: a sustainable application (n.d.). Retrieved from http://elenlaser.com/blog/laser-engraving-fashion-design.html
Laser Cut Fabrics are the Cutting Edge of Fashion (2013). Retrieved from https://startupfashion.com/laser-cut/
Lasers for Materials Processing (2016). Retrieved from https://www.coherent.com/assets/pdf/COHR_MaterialsProcessingBrochure_0816revA_3.pdf
Learn about reflective (2018). Retrieved from
https://brilliantreflective.com/what-is-reflective-material/
Lielākā modes un tekstila izstāde Baltijas valstīs (2018). Retrieved from http://www.bt1.lv/bt1/fashion/index.php?link=00000020&subid=7893.
Light reflecting device (1938). Retrieved from https://www.google.com/patents/US2123478
Mahrle, A., & Beyer, E. (2009). Theoretical aspects of fibre laser cutting. Journal of Physics. D. Applied Physics, 42, 175507.
Modes tendences Prêt-à-porter "Pavasaris-vasara 2018" kolekcijas 1. daļa (2018). Retrieved from https://fashionmagazine.lv/2016/06/30/modes-tendences-pret-a-porter-pavasaris-vasara-2016-kolekcijas-1-dala/
Mālmeisters, M. (2017.). Prezentēta Latvijas Olimpiskās delegācijas apģērbu kolekcija "Phjončhana 2018". Retrieved from http://olimpiade.lv/lv/jaunumi/zinas/prezenteta-latvijas-olimpiskas-delegacijas-apgerbu-kolekcija-phjonchana-2018-1341
Ministru kabineta noteikumi Nr.279. Ceļu satiksmes noteikumi (2015). Retrieved from https://likumi.lv/ta/id/274865-celu-satiksmes-noteikumi
Nayak, R., & Padhye, R. (2016). The use of laser in garment manufacturing: an overview. Fashion and Textiles. International Journal of Interdisciplinary Research. Retrieved from https://link.springer.com/article/10.1186/s40691-016-0057-x
Ne tikai droši, bet arī stilīgi. Spožā modes skatē izrādīti tērpi ar atstarotājiem (2017). Retrieved from http://www.delfi.lv/vina/skaistums-un-stils/stila-zinas/ne-tikai-drosi-bet-ari-stiligi-spoza-modes-skate-izraditi-terpi-ar-atstarotajiem.d?id=49381727
Pedestrian reflector (1939). Retrieved from
https://scholar.google.com/scholar?hl=en&as_sdt=0%2C5&q=pedestrian+reflector&oq=pedestrian
Periyasamy ,A.P., Rwahwire, S., & Zhao, Y. (2017). Environmental Friendly Textile Processing. Retrieved from
https://link.springer.com/referenceworkentry/10.1007/978-3-319-48281-1_176-1
Super Bright Reflective Fabric Ultra Reflective Fabric ANSI/ISEA 107 (n.d). Retriewed from http://www.globalmarket.com/product-info/super-bright-reflective-fabric-ultra-reflective-fabric-ansi-isea-107-1392735.html
Williams-Alvarez, J. (2014). What you need to know about laser-cut clothing. Retrieved from https://www.engadget.com/2014/06/17/laser-cut-clothing-explainer/
Valsts policija(2017). Modes skate SPIID. Retrieved from https://www.facebook.com/Valsts.policija/posts//
Vilumsone-Nemes, I. (2018). Industrial Cutting of Textile Materials (Second Edition). Retrieved from https://www.sciencedirect.com/science/book/9780081021224
Yuan, G.X., Jiang, S.X., Newton E., & Au, W.M. (2013). Application of Laser Engraving for Sustainable Fashion Design. Research Journal of Textile and Apparel. 17(2), 21-27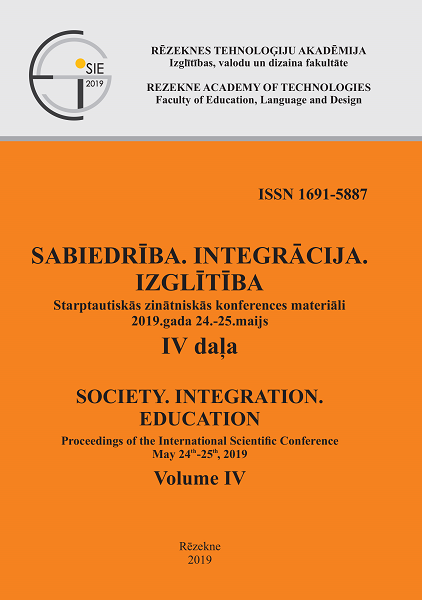 Downloads