CONSTRUCTION OF CONCEPTION OF DISABILITY IN LAWS AND REGULATIONS OF LATVIA
Keywords:
disability, discourse studies, Latvia, law, UN Convention
Abstract
Title of article research is "Conception of Disability in Laws and Regulations of Latvia". Wherewith this research is carried out in communication and disability studies disciplines. This topic for research was chosen because the conception of disability in regulations and laws is impacting overall legislation related to persons with disabilities and thus directly impacting their lives. And Disability law of Latvia is one of the main laws which is directing regulations related to dividing persons with disabilities in groups, receiving of assistant and guide services and similar issues. As basic method for the research of this article was chosen to be critical discourse analysis which according to Norman Fairclough is providing tools to research text, discursive practice related to this text and sociopolitical context. Articles and amendments of Disability law of Latvia has been researched according to theoretical models of disability described, also process related to creation of the law and passage of it and sociopolitical context from which the main part is in 2010 ratified United Nations (UN) Convention for the rights of persons with disabilities which should impact the legislation of Latvia. By doing research the main conclusion made was that in Disability law of Latvia persons with disabilities are seen more from the point view of medical model of disability but in its amendments from the point of view of "gap" model. It can be explained with the ratification of UN Convention for the rights of persons with disabilities and with being in European Union (EU), willingness to bring principles of welfare state in Latvia.
References
Barnes, C, Mercer, G. (2004). Theorising and Researching Disability from a Social Model Perspective. Implementing the Social Model of Disability: Theory and Research. 1 – 17. Leeds: The Disability Press.
Fairclough, N. (2003). Analysing discourse. Textual analysis for social research.. London: Routledge.
Grue, J. (2005). Disability and Discourse Analysis. England: Ashgate Publishing Limited. Kindle Edition.
Grue, J. (2011). Discourse analysis and disability: some topics and issues. Discourse and Society 22 (5): 532 – 546.
Liasidou, A. (2016). Disabling discourses and human rights law: a case study based on the implementation of the UN Convention on the Rights of People with Disabilities. Discourse: Studies in the Cultural Politics of Education 37 (1): 149 – 162. doi:10.1080/01596306.2014.936928.
Odex, A. (2016). The Holistic model of disability. AFODEX Publishing. Kindle edition.
Oliver, M. (1990). The individual and social models of disability. People with established locomotor disabilities in hospitals. Joint Workshop of the Living Options Group and the Research Unit of the Royal College of Physicians. Leeds.
Van Dijk, T. A. (1995). Aims of Critical Discourse Aalysis. Japanese Discourse 1: 17 – 27.
ANO Konvencija par personu ar invaliditāti tiesībām. http://www.apeirons.lv/new/?page=4&sub=42 [sk. 18.03.2017]
Grozījums Invaliditātes likumā. https://www.vestnesis.lv/op/2016/108.7 [sk. 17.01.2019]
Kā top likums. https://lvportals.lv/norises/234963-ka-top-likums-2011 [sk. 17.01.2019]
Latvijas Invaliditātes likums. http://likumi.lv/doc.php?id=211494 . [sk. 2.02.2017, 5.02.2017, 07.02.2017, 8.02.2017, 17.01.2019 ];
Michigan Disability Rights Coalition. Models of Disability. http://www.copower.org/leadership/models-of-disability. [sk. 27.01.2017];
Ministru kabineta noteikumi Nr. 805. Noteikumi par prognozējamas invaliditātes, invaliditātes un darbspēju zaudējuma noteikšanas kritērijiem, termiņiem un kārtību. https://likumi.lv/ta/id/271253-noteikumi-par-prognozejamas-invaliditates-invaliditates-un-darbspeju-zaudejuma-noteiksanas-kriterijiem-terminiem-un-kartibu [sk. 17.03.2017];
Noreen McNulty. A social theory od disability. http://isreview.org/issue/90/social-theory-disability [sk. 17.03.2017];
Stanford Encyclopedia of Phylosophy. Disability: Definitions, Models, Experience. https://plato.stanford.edu/entries/disability/ [sk. 17.03.2017]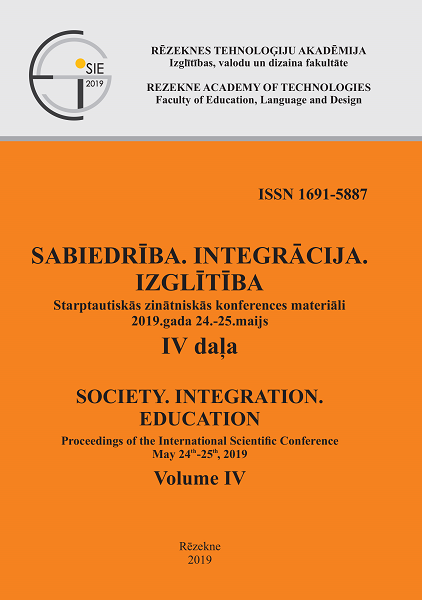 Downloads